We are an aerobics fitness club
Teaching the community to lead a healthy life
Achieving Your Fitness Goals
Fiztone Fitness is the original aerobics club. Blending dance with Hi Lo Impact, kickboxing and strength training, one 55-minute session can burn up to 800 calories. The results? Long, lean muscles and an undeniable mood boost, for just R 60.00 pm.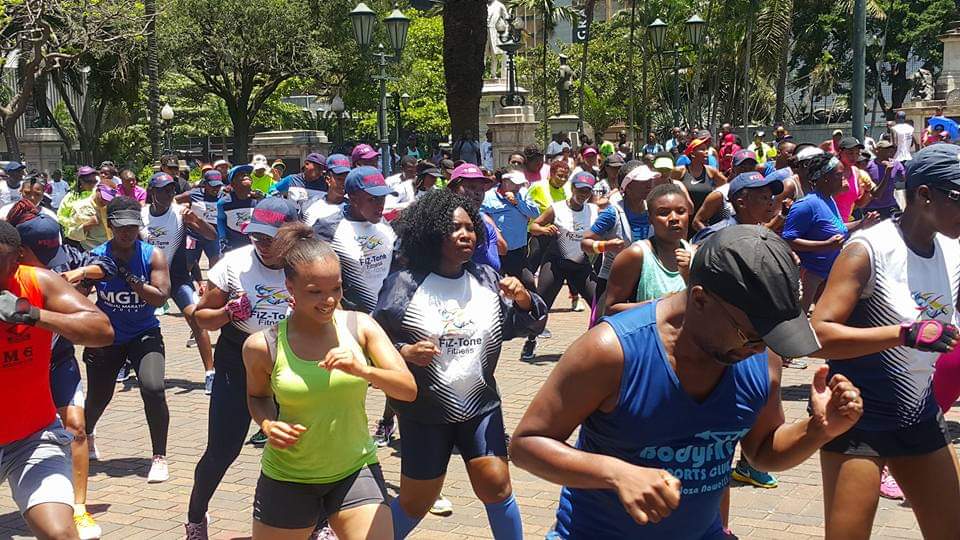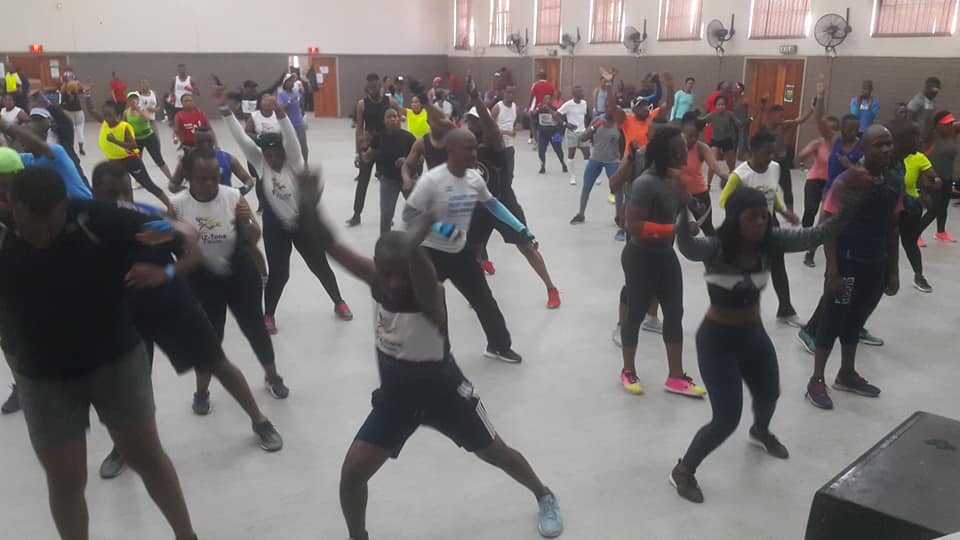 Cardio Kick-boxing is a group of fitness class that combines martial arts techniques with fast-paced cardio. This high-energy workout challenges the beginner and elite athlete alike. Build stamina, improve co-ordination and flexibility, and burn calories as you build lean muscle with this fun and challenging workout.
What is Hi-Lo? This class is high cardio but low impact. This means you are getting a great aerobic workout, but you get to control the intensity based on your fitness level. Hi/Lo gives participants the opportunity to perform manageable, low-impact movements between periods of high intensity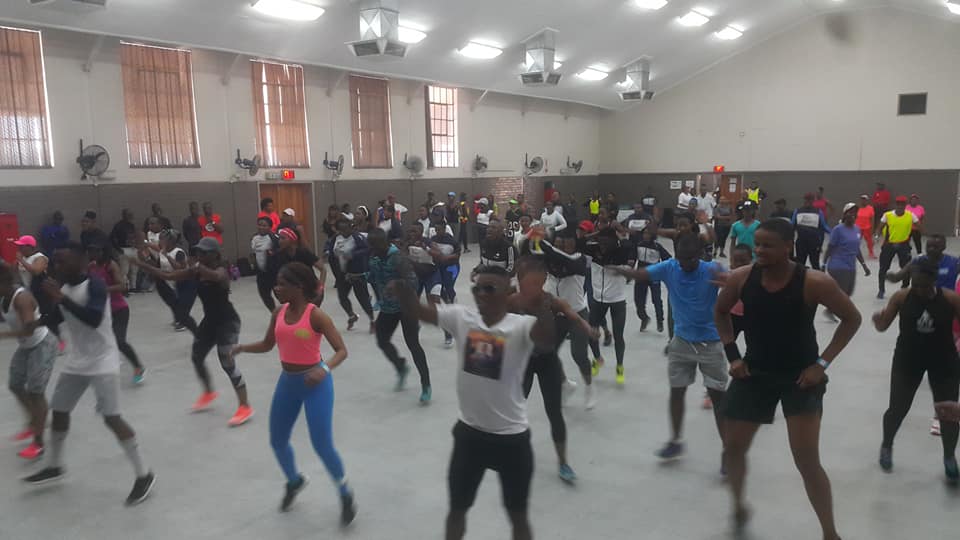 Step aerobics is a choreographed routine of stepping up and down on a rectangular, square, or circular platform (or, in the case of BOSU, a domed, flexible apparatus). Many classes combine step aerobics with body sculpting, jumping rope, sliding, or funk aerobics.
Body Conditioning is a form of physical exercise in which a specific muscle or tendon is deliberately flexed or stretched in order to improve the muscle's felt elasticity and achieve comfortable muscle tone. The result is a feeling of increased muscle control, flexibility, and range of motion.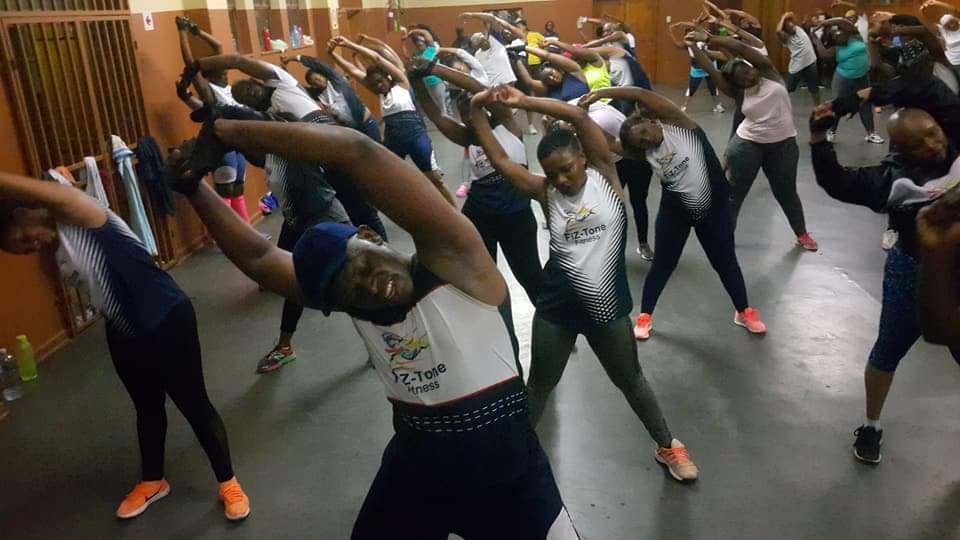 Fiztone Fitness is about high intensity training, if you want to strengthen not only your physique but your endurance as well as mental strength, then Fiztone Fitness is the place to be. Our motto is ," Train Insane Or Remain The Same"
Fiztone Fitness is an Aerobics club situated in Saulsville at Mlambo Hall. We offer a wide variety of fitness disciplines namely kick box, hi-lo (move), step aerobics as well as dance fitness. We are looking to improve the health and wellness of the community through exercise
Monday to Thursday
Time 18h00 to 19h00
Please Contact us for more information.